DCX Casebook
Edition #1
Our annual Digital Customer Experience (DCX) Casebook presents the best case studies on direct digital communication with HCPs from global pharmaceutical companies. You'll learn more about shaping the customer experience in the new, digitized environment. The included expert opinions and collected key facts from recent reports will help you successfully shape your marketing.
This report is free to download.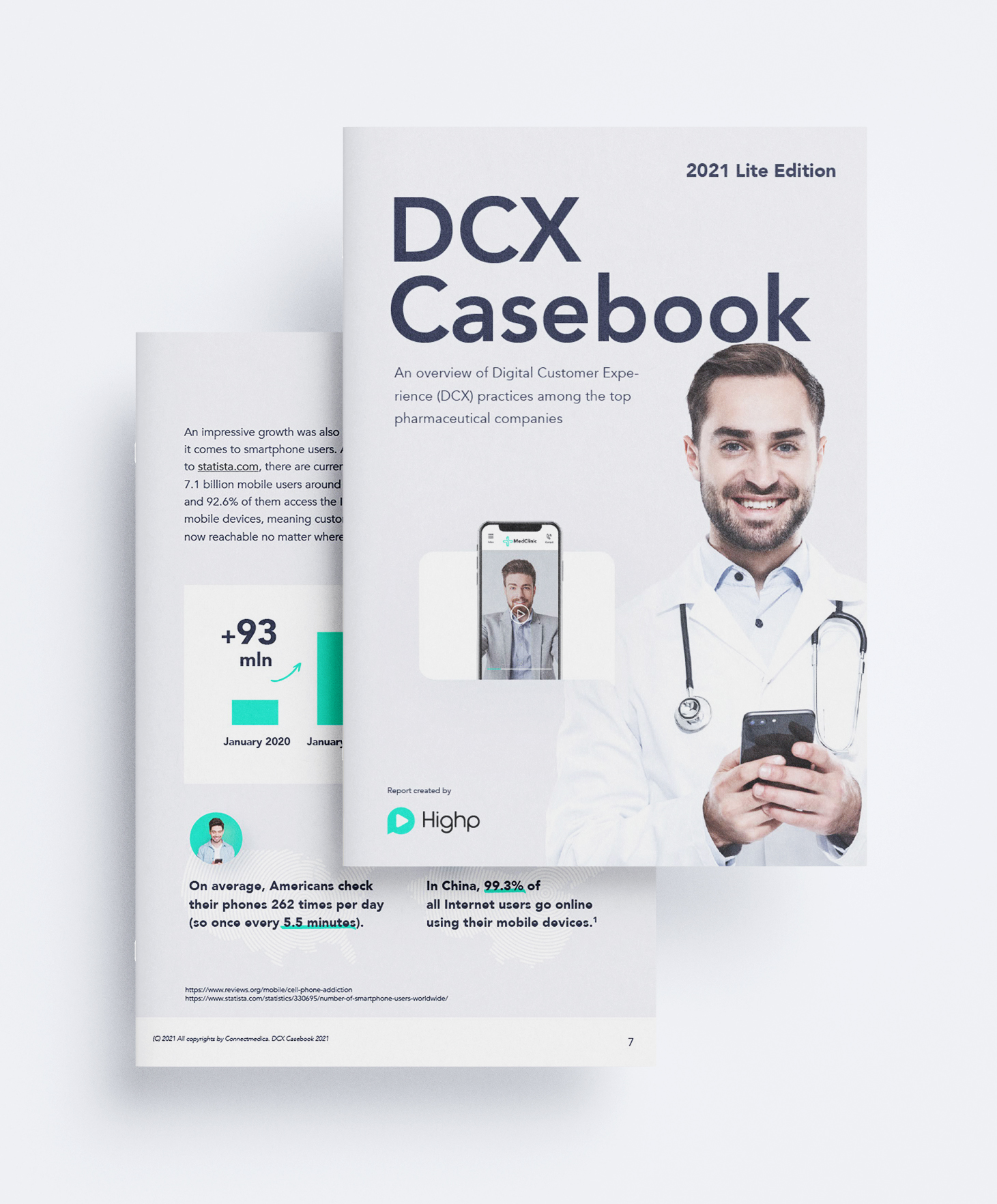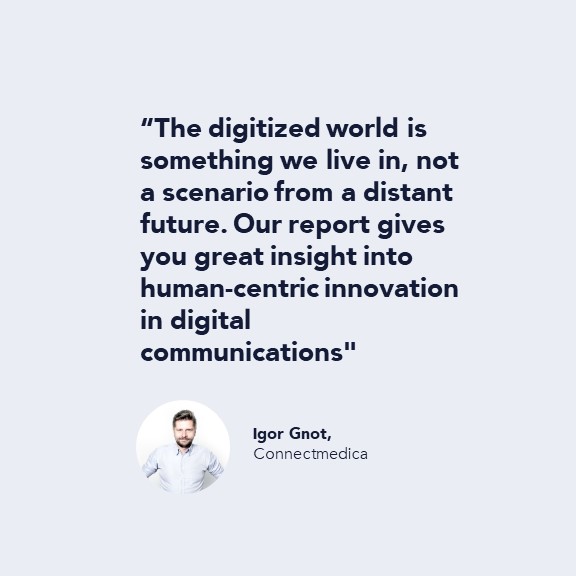 This report addresses various methods of effective remote communication with end users.

46 pages, 5 world-class case studies, lots of accompanying statistics.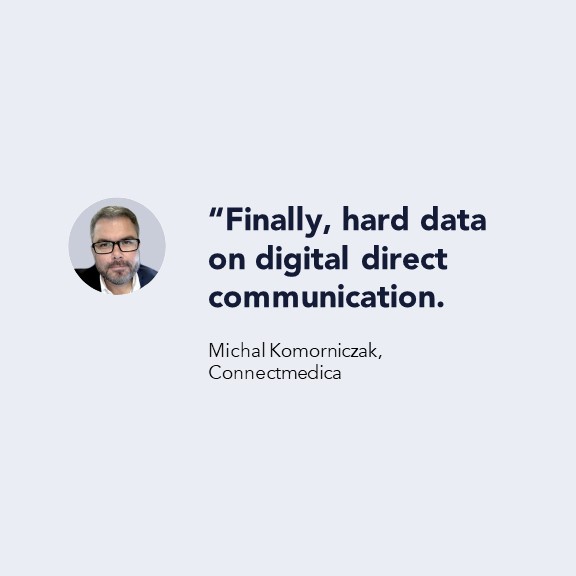 What's inside?
Find out what drives customer engagement in the new digital environment of the pharmaceutical industry.
Many brands are missing the mark when it comes to content creation and delivery. Learn how to redefine your approach to succeed in digital communications with HCPs.
Casebook presents five case studies that inspire progress in digital communications.
Keeping MSLs in touch with specialists.
Staying in touch with physicians during the COVID-19 lockdown
Product promotion with visit restrictions
Bringing global medical content to a local market
Improving therapy outcomes with a remote educational program
Download free DCX Casebook Edition #1